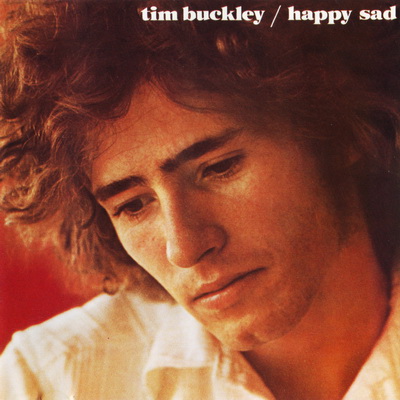 History
When I last heard Buckley I discovered he had an interesting voice, and he sounded a bit folksy. This time around he's experimenting with different elements of music he hasn't before, like jazz. Also, you'll probably notice that Buckley uses his voice in a much more instrumental way on this album than he has before. If you compare the lyrics to his two previous works you'll notice a change also. His previous lyricist, Larry Beckett, parted ways for this album leaving Buckley to write the lyrics himself.
My Thoughts
I personally preferred Goodbye and Hello, though Happy Sad does have it's standout moments. I couldn't get into it as much as the prior album, and the fact it wasn't an easy find didn't help. The majority of the songs are quite long, so be prepared for songs ranging from two minutes to ten minutes when you listen. The positive is that Buckley still has his great voice though, which is the main reason I enjoy listening.
Rating 3 of 5 stars.